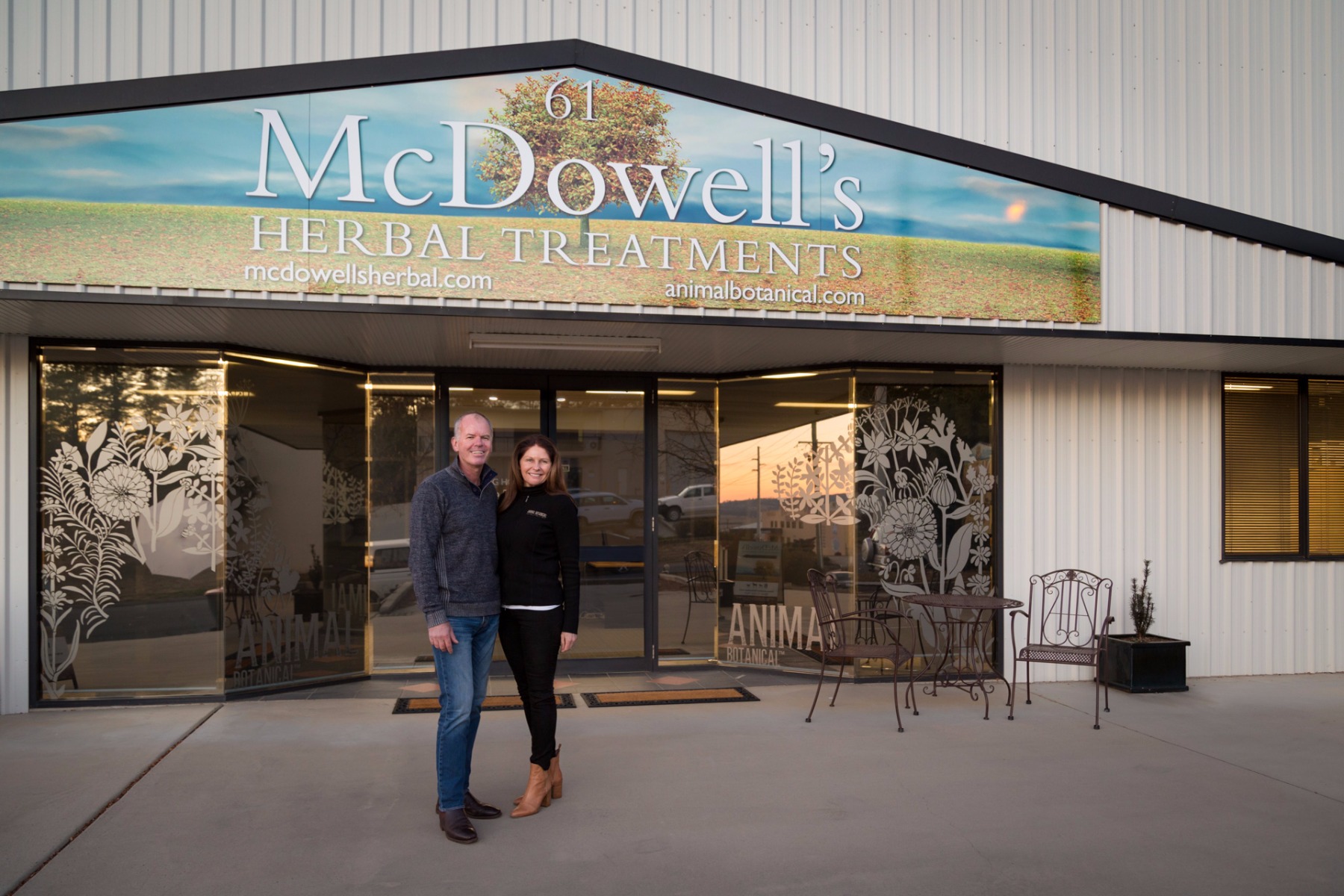 61 Corporation Avenue Bathurst, NSW Australia.
The last 20 years has seen major developments in herbal medicine as an accepted course of treatment for Chronic Generational Ailments in people.
People nowadays are often seeking an alternative solution to the health of themselves and their families and this now extends to the wellbeing of their pets. Herbal medicine is now regarded as a real and credible alternative to traditional treatments and McDowells has been at the forefront of this growing trend.
Robert McDowell, Founder of herbal treatments in 1987, began a revolution in treating firstly Horses throughout Australia, and quickly developed the business to also include Dogs and Cats.
With his first published book Herbal Horse Keeping, Robert had established himself as an authority on treating many conditions using simple and practical advices.
Since Roberts's retirement in 2006, Catherine McDowell (Cox) (ATMS member 27282) has maintained the ongoing dispensing of their herbal treatment programs as well as pioneering the development of new formulations and prescriptions for modern conditions.
The testimonies of many of our clients outline the care and consideration that is given to each case, demonstrating the reliability of the many treatment programs and goes a long way in demonstrating the efficacy of herbal preparations in genuine and often difficult cases.
In 2017 David Mansfield joined the team to oversee manufacturing and business development with a focus on implementing a best practice quality assurance system.
Ongoing training and development within the practice is allowing us to find a new direction of integrating the time honoured classical herbal medicine with a more modern approach, as our patients are increasingly becoming more spread across Australia and around the world. Our New E-Commerce site launched in 2017 is helping to make the client and practitioner experience as seamless as a traditional face to face consultation.
We are dedicated to supporting Veterinarians and other Holistic Animal practitioners who wish to stock our Equine and Canine products for the benefit of their clients.
Dr Raquel Butler (Equine Bowen therapist and Veterinarian) and Dr Nicki Wiedmann (Veterinary Herbalist) contributes to our ongoing education, and provides us and our clients with Veterinary advice on many complex cases.
McDowells Herbal supports people, horses, dogs and cats (as well as the odd elephant, camel and llama!) around the world each day.
We currently have over 1500 human programs, and over 500 animal treatment programs.
At McDowells we only sell products which we would be happy to use on ourselves or our own animals. We only stock products which meet our rigorous standards based on ethical sourcing of ingredients, natural chemical free ingredients, a commitment to low environmental impact and sustainability, cruelty free, safe to use and demonstrated efficacy.
What we don't sell says as much about our philosophy as what we do.
McDowells – the trusted name in herbal medicine for over 25 years.