OGS All in one water supplement
Organic Gardening Solutions 'All-In-One' Water Supplement is designed to address many of the aspects of plant health that are often overlooked.
We've removed the guess work for you and designed a product whose components work together in chorus to ensure your garden thrives.
By providing in an easily soluble form of an abundance of minerals, complex sugars, natural plant hormones, amino acids, humic acids, fulvic acids and azomite in the appropriate ratios, Organic Gardening Solutions 'All-In-One' Water Supplement works to alleviate plant stress and promote vigorous growth of both the plants and the microbial populations present in your garden.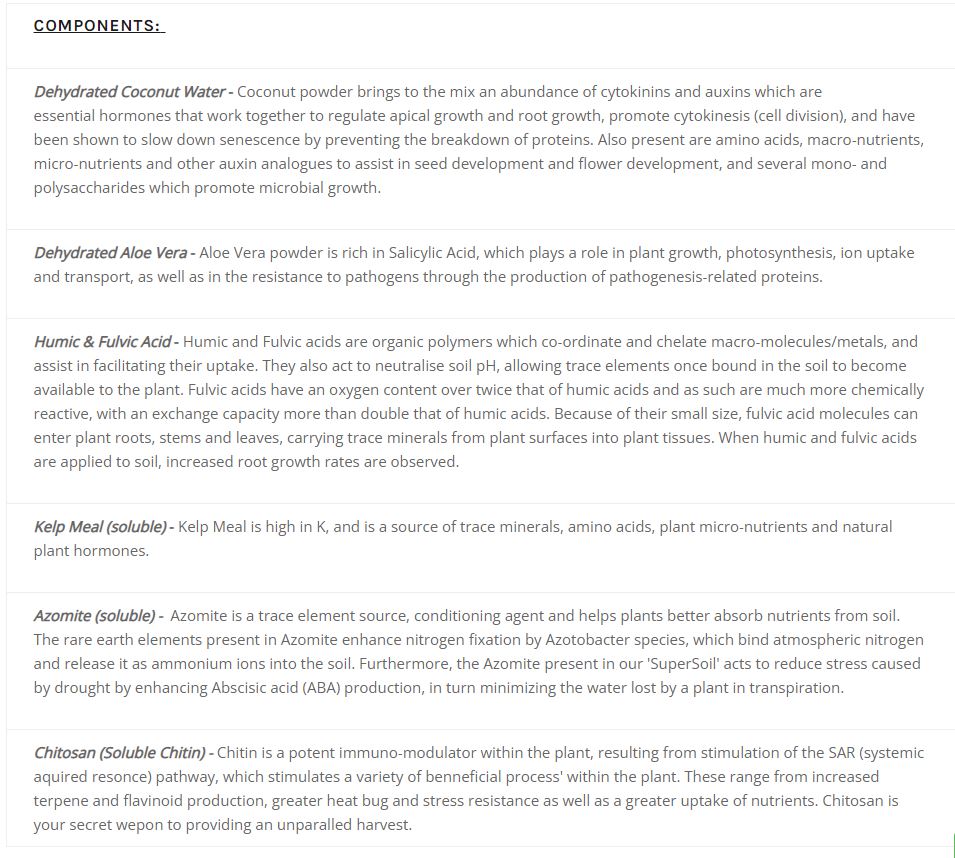 Add 1 Teaspoon to 10L of water.
Note: This product does not contain any meaningful levels of nutrients.
It is designed to supplement your water, not replace your nutrient source. It will work optimally in an organic environment.
For Plants & Soil Only
McDowell's staff Herbalists can not diagnose you or your companions disease or illness. What they can do is offer a herbal program to assist with healing, after you have had advice from your doctor or specialist. If you have unexplained pain or symptoms, seek medical advice.